Who is Lewesfit? Hi, my name is Katie Weir and I am a Personal Trainer who specialises in training women through Personal Training and Group Fitness.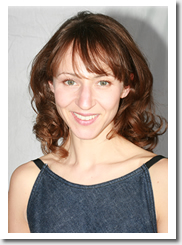 As a working Mum, I understand how precious your time is and how hard it can be to fit fitness into a busy life. I help busy women like you to incorporate effective, enjoyable exercise and nutrition into your life, both during our sessions and with effective advice you can take away to help you through your week.
How did Lewesfit begin?
I am Mum to one daughter and have a background in Restaurant and Event Management.  A large part of my career was spent working at Glyndebourne Opera House in the heart of the Sussex Countryside which I loved.  I found, however, that much of my energy was spent trying to fit in my fitness around an already very busy life.
I thought long and hard and finally took the leap into what I had always wanted to do; I re-trained as a Personal Trainer.
Fitness and Nutrition have always been an intrinsic part of my life but I understand that it is not that way for everyone and that for some fitness can be a real struggle, something you" just have to get done". I am here to inspire you to find fitness you love that will last a lifetime.
My fitness has helped me through the kind of life's challenges that we all face sometimes, and I am so passionate about the positive effect that fun, effective exercise and good nutrition have on women's lives, I want to help you feel the benefits too.
I have an unshakeable resolve to help women like you feel better about their bodies, their health, their life.
My qualifications;
Active IQ Level 2 Certificate in Fitness Instruction (Gym) (QCF)
Active IQ Level 3 Certificate in Personal Training
Nasm CPT International Diploma in Advanced Personal Training
Certificate in Nutritional Advice
Metabolic Effect Trainer
Registered Boxercise Instructor (Reg. No.15153)
Emergency First Aid at Work
REP's Registration Number R0077540